Where Camping is King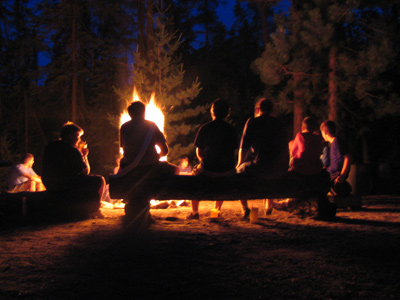 Camping is one of the best-known methods of the Scouting movement. When he founded the Scouting movement in the early 1900s, Robert Baden-Powell encouraged every Scout to learn the art of living out-of-doors. He believed a young person able to take care of himself while camping would have the confidence to meet life's other challenges, too.
Samoset Council is proud to offer many opportunities for Scouts to get outside and enjoy nature.
Council Camping Programs
COPE & Climbing - Get a taste of adventure with our 60' climbing tower, 45' high-ropes course and 400' long zip-line. These facilities are available for your unit throughout the year. Contact the Scout Center to arrange a day or weekend adventure.
National Scout Jamboree - Coming Soon
Winter Camp - Winter fun for Cub Scouts, Boy Scouts and Venturers.
For more information on any or our camping programs or facilities contact the Wausau Homes Scout Center (800-303-2195) and ask for the camping department. You may also email us: camp@samoset.org.
Council Camping Facilities
Crystal Lake Scout Reservation - located near near Rhinelander Wisconsin, the CLSR consists of three camps which provide year-round programs to Scouts of all ages. Akela's World, for Cub Scouts & Webelos; Tesomas Scout Camp, a Boy Scout summer camp; and Hanna Venture Base for Cub Scouts, Boy Scouts & Venturers.
Eau Pleine Slopes
Erv Romansky Family Camp - To support those that choose not to stay with the unit at summer camp we have an area with 14 campsites. We can acommadate tents, pop-ups as well as full size trailers or motor homes. Each site has a firepit, water and electricity.
Four Mile - Located in Rib Mountain Wisconsin, this 40 acre piece of land is great for weekend camping.
Flambeau Canoe Base - Located near Lugerville Wisconsin, this camp continues to be discovered by Troops and Crews trying out their canoeing skills for a great adventure on the Flambeau River. A trailer of canoes is also available for unit rentals.
Phillips Scout Camp - Located in Weston, WI, this camp continues to be utilized with its 78 acres surrounding the Scout Center. Four cabins and a lodge are available for your weekend adventures.
National High Adventure Bases
Get out of the house and into the excitement offered at one of the BSA's high-adventure bases! There's a thrilling aquatic quest at the Florida Sea Base, a canoeing or winter camping challenge at Northern Tier, a Wild West backpacking expedition at Philmont Scout Ranch, and coming in 2013, the ultimate in high-adventure outdoor playgrounds at The Summit Bechtel Reserve in West Virginia.
Camping Awards