Eau Pleine Slope Canoe Base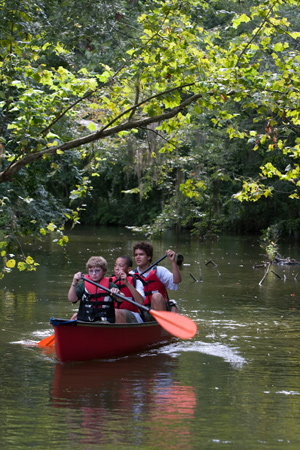 This property is located along the Big Eau Pleine River, northwest of Stratford, WI. The property is available to all Scouting units and other youth organizations for day activities and short-term camping. Don't forget the canoes on this trip and maybe even get the unit together for a lazy float down the river for a long relaxing day.
There's a fire ring right along the river with enough space for an average unit to setup base camp for the weekend. But make sure to bring your primitive camping gear because this site does not have water or pit toilet on site.
Directions to Eau Pleine Slopes
Eau Pleine Slopes
xxxx Scout Lane.
Stratford, WI
From Hwy 29 (west of Wausau), take Hwy 97 south towards Stratford. Go west on Hwy P to Scout Lane (across from Hwy E).
Reservation and Information
For more information or to make a reservation please contact the Camping Department at camp@samoset.org or call 715-365-3111. You may also email our Team directly. Elvis Bauman, Facilities Director elvis@samoset.org or Brit Simonson, Camping Director brit.simonson@samoset.org.