Crystal Lake Scout Reservation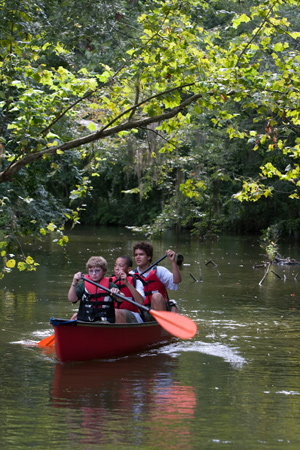 Home of Camp Tesomas, Hanna Venture Base, and Akela's World. Located just north of Rhinelander, WI is the Samoset Council's, premier Camping area with about 100 acres of beautiful woodlands and our very own Crystal Lake nestled right in the middle.
**More text being added**
Directions to Crystal Lake Scout Reservation
Crystal Lake Scout Reservation
5403 Spider Lake Rd.
Rhinelander, WI 54501
Crystal Lake Scout Reservation is located approximately 8 miles north of Rhinelander, WI. You have your choice of routes to reach camp. All major intersections near camp are marked with large black & white directional arrows. We suggest that first time visitors take I-39/Hwy 51 to Hwy 8. Go east on Hwy 8 and turn North on to Hwy 17. Take Cross Country Road until it ends at Pine Lake Road (approx 2 miles). Turn north on Pine Lake Road for ½ mile and finally Spider Lake Road will be the first road to the west. Crystal Lake is 1 ½ miles from Pine Lake Road.
Reservation and Information
For more information or to make a reservation please contact the Camping Department at camp@samoset.org or call 715-365-3111. You may also email our Team directly. Elvis Bauman, Facilities Director elvis@samoset.org or Brit Simonson, Camping Director brit.simonson@samoset.org.