High Adventure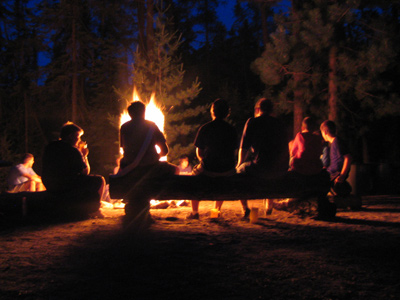 Older Scouts (those who are at least 13 years old or have completed the seventh grade) seek challenge and variety. How does Scouting capture their interest? Through diverse high-adventure and outdoor opportunities.
Council High Adventure
Hanna Venture Base opened in 2000 as a place for Boy Scouts and Venture to experience high adventure. The facility features an indoor climbing wall and an outdoor 60' climbing tower, with walls for rappelling and climbing. Week-long high adventure teks are taken by both Scouts and Venturers. The Hanna Venture Base was named after, and financially supported by Al Hanna, whose achievements include climbing Mount Everest.
National High Adventure Bases
Get out of the house and into the excitement offered at one of the BSA's high-adventure bases! There's a thrilling aquatic quest at the Florida Sea Base, a canoeing or winter camping challenge at Northern Tier, a Wild West backpacking expedition at Philmont Scout Ranch, and coming in 2013, the ultimate in high-adventure outdoor playgrounds at The Summit Bechtel Reserve in West Virginia.
High Adventure Resources