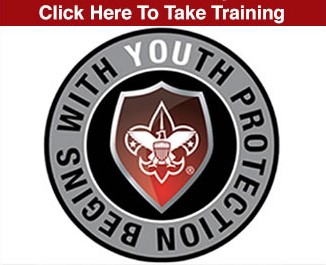 Youth Protection Training Update
The Boy Scouts of America places the greatest importance on creating the most secure environment possible for our youth members. True youth protection can be achieved only through the focused commitment of everyone in Scouting. The BSA recently released a new version of youth protection training. By October 1, 2018 all new and currently registered leaders will be required to complete the updated training.
Additional policies related to Samoset Camping events are listed below.
All adults attending Camp Tesomas or Akela's World must be youth protection trained.

Adults attending Camp Tesomas this summer must be registered members of the BSA and Youth Protection trained. Each unit will be asked to submit an official roster showing that adults are registered and have completed Youth Protection Training.
Youth protection training can be completed through My.Scouting.org.
For more information, please refer to the Youth Protection Training Quick Facts 2018.
If you have any questions, please contact Scott Domino at scott.domino@samoset.org.