Virtual Fall Camporee


Our Fall Camporees will be changed to a local, virtual event for each Troop to perform in their local communities due to the recent uptick in COVID-19 cases across Central Wisconsin.
As Scouts, we've promised to "help other people at all times", which implies we need to find ways to continue helping our neighbors, even during a pandemic. As part of the virtual camporee, we'll be asking Troops, Patrols, and individual Scouts to perform some kind of service project in their local community. Look for opportunities outside which can be done in small groups, while practicing social distancing and limiting exposure to the community. For example, raking leaves for the neighborhood could easily be done without interacting with the homeowner in groups of 3-5 Scouts from a single patrol or a Scouting family.
The new virtual Camporee program will be distributed on Monday, October 12th. Scouts will be asked to perform a local service project of their choice and;
go for a troop, patrol or family bike ride.
or complete a couple Scout skill activities from a list of 10 activities which were planned at the fall Camporees.
Troops, Patrols, or Scouts who complete the fall virtual camporee activities and send pictures to Samoset Council can purchase a patch representing their accomplishment.
We're looking forward to seeing all of the great work our Scouting community can accomplish throughout Central Wisconsin over the next two months. It's up to us to show the community how valuable Scouting can be, especially during a pandemic.
Merit Badge Clinics


Upcoming in-person merit badge offerings:

Rifle and Archery Merit Badge Clinic at Camp Tesomas Sunday October 25th 9:30-3:30
Railroading Merit Badge at Pioneer Park Museum, Rhinelander Saturday November 7th 9-3pm
Orienteering Merit Badge in Stevens Point (location TBD) Saturday, November 7th

(sign up opening soon)
Communications Merit Badge at Engel Fellowship Hall, Wisconsin Rapids Saturday, November 7th (sign up opening soon)
Register online at Samoset.org/meritbadges
Bring your own lunch!
Virtual merit badge offerings:

Emergency Preparedness
Environmental Science
Indian Lore
Oceanography
Coin Collecting
Sign up opening soon at samoset.org/meritbadges
The Council is looking for merit badge counselors willing to offer small in person merit badge classes in their community. If you have an interest please contact Kristin at 715.490.0450

October 10 Updated COVID Safety Guidance
On Friday, October 9 a special email was sent to Scouting volunteers and families as a result of the governor's published Emergency Order #3 on October 6 as well as the overall increase of positive COVID19 cases in the state and our north central Wisconsin area. This was developed in coordination with the volunteer Council Risk Management Committee. This updated guidance is in place until at least November 6 based on the governor's order. You can review that communication here: www.samoset.org/covid19
The following is a brief summary of information from the Oct. 9 communication as it relates to Scout unit meetings/activities/outings:
· Gatherings in indoor spaces that are open to the public must adhere to the no more than 25% of the total occupancy limit of the facility/room.
· In private residences, such gatherings are limited to 10 people.
· Face coverings should be worn for inside meetings.
· Face coverings should be worn for outside meetings/activities/outings despite social distancing of 6 feet or more.
· Outside meetings/activities/outings have a new maximum of 25 people (previously it was 50).
· Virtual meetings are a great option in most cases and should be considered.
We must do our part to help our communities stay healthy and safe. Help Scouting be seen as a leader and thoughtful citizens by following the updated COVID safety guidance and teaching our Scouts to do the same.
If you have questions about Samoset Scouting's COVID19 guidance, contact John Overland at 715-355-1450 or go to www.samoset.org/covid19
Popcorn Sale Progress


We are in the middle of our four-week sale. We hope Scouts were able to take advantage of the excellent fall weather this past weekend to conduct some sales in a safe manner.
Please remind all your Scouts participating in the sale to do so using some basic COVID safety precautions. The community expects it and its important for us to be seen as leaders in the Scouting movement. Scouts should practice the following while conducting door to door or storefront sales for units that have Show & Sell product on hand.
Wear a face covering while interacting with potential customers.

Have access to hand sanitizer - a small personal bottle going door to door or a larger bottle if conducting store front sales.

Practice limited/touch free sales by having one order form in a sheet protector (or laminated) and the Scout completes the customer order on a separate form with a pen/pencil only they or Mom/Dad use.

If handling cash or checks at store front sales, ensure to use hand sanitizer frequently.

If a customer is not comfortable with an in-person sale, be respectful and perhaps offer the online sales option (see next paragraph).
Online sales have already surpassed 2019 total online sales! This method is a great way to conduct safely conduct sales during the pandemic. If Scouts have not been given access to the online option, this is a perfect time to introduce it to help them finish their sales off strong! Unit popcorn kernels register their Scouts online at www.prpopcorn.org using a parent email account. Instructions are on page 8 of the Samoset Unit Popcorn guide at www.samoset.org/popcorn
Unit kernels can view their online unit sales by going to the www.prpopcorn.com site and then:
Click Reports at the top of your page
Click Online Invoices in the list of reports
Leave sale season = Fall 2020
Click Search
Put a checkmark in the box to the right of the unit number
Click Generate Report
The online products are different than the take order sales form items. Go to www.prpopcornstore.com and get familiar with the products.
Key Sale Dates:
Sunday, October 25 – The sale ends
Wednesday, October 28 – Unit Popcorn Orders are Due (online only via www.prpopcorn.com)
Friday & Saturday, November 13 and 14 Distribution of Popcorn to Units (more details to follow on the www.samoset.org/popcorn page in the next week, but here are the locations:
Wisconsin Rapids: WSI Warehouse - 3500 Woloske Avenue, Wisconsin Rapids
Stevens Point/Plover: WSI Warehouse, 2500 Hoover Road, Stevens Point 54481
Marshfield: Superior Papers – 1616 Roddis Street, Marshfield
Weston: B & D Warehouse (formerly Weston Warehouse) – 7005 Rickyvale Street, Weston
Tomahawk: Tomahawk National Guard Armory – 215 Armory Road, Tomahawk
Rhinelander: National Guard Armory – 1136 Adams Way, Rhinelander
Rechartering


It's rechartering time again! The packets are ready to go with all the information you will need to complete your recharter on-time. If you would like to get started before you pick up your packet, all the information is also available on http://www.samoset.org/tools/charter-renewal/59730 with the exception of your recharter code. Please contact the council office with any questions you may have along the way. Your recharter packet will tell you the council scheduled drop off dates and times. We need all the recharter packets returned to the office no later than December 1st.
Recharter Pick-up Dates and Times
Stevens Point Pick-up: October 16 at Starbucks, 120 Crossroads Dr, Plover from 10am to 7pm

Wisconsin Rapids Pick-up: October 15 at First English Lutheran Church parking lot, 440 Garfield St, Wisconsin Rapids 6-7pm

Marshfield Pick-up: October 15 at the Marshfield library parking lot, 15 Library Plaza, Marshfield 4-6pm

Wausau area Pick-up: Wausau Homes Scout Center during business hours (8:30am-5pm Monday thru Friday)

Merrill area – Kristin will be connecting to drop off your recharter packet. For the remaining northern area units, we will mail your packets to you.
**NEWLY ESTABLISHED UNIT RECRUITING INCENTIVE**
Who? Packs, Troops, and Crews
What? To help encourage October follow-up youth recruiting Samoset Council will provide your unit program "Seed $" of $5 per new registered youth to use as your unit members wish (follow the Guide to Safe Scouting).
Example: 11 new youth recruited = $55 for your unit program!
Intent is to provide additional incentive to units to encourage peer-to-peer (recruit a friend) recruiting.
Two options to redeem incentive (you choose):
1. Credit balance on unit account at WHSC (camp, activities, Scout shop purchases, etc.)
2. Submit a receipt of program experience by 12/11/2020 (e.g. pizza party, laser tag, bowling, etc. – it's your choice) to the Scout Office by scanning and emailing it to Support@Samoset.org include your unit type (Pack, Troop or Crew), unit number and the name and U.S. mailing address of the person to receive the check on behalf of the unit. This should be the person that has signature authority with your unit bank account.
When? Timetable of new youth registered from 9/1/2020 – 11/13/2020
If you choose to submit a receipt, we must have that receipt by 12/11/2020. This will ensure the reimbursement is in the 2020 council budget year.
Why? We are in a unique time and we know some families may not join Scouting due to COVID19 concerns. Yet, we want to extend the opportunity to join to as many youth as possible through bring a friend type recruiting. Encourage your Scouts and parents to invite others to join your unit, using the methods shared in this packet.
SCOUT INCENTIVES: Individual incentives are still available through 12/31/20.
Youth that join Cub Scouts receive a Hot Wheels car. Youth recruiter can earn the Hot Wheels car and the official BSA recruiter strip for their uniform for recruiting someone that becomes registered.
Scouts BSA and Crew youth members that recruit a friend who registers and become a new member will earn a $20 gift card of their choice.
QUESTIONS? Contact Amanda Flannery at 715-355-1450 or Amanda.Flannery@Samoset.org
STEM Scouts


Students in grades 3 to grade 8, are welcome to join the STEM Scouts program. This year the Samoset Council will be hosting both in-person and virtual STEM labs.
Register at www.Samoset.org/stem.
Council STEM In-person Sites:
Elementary Program
Crandon
Antigo
Trinity Lutheran
Rhinelander
Merrill Elementary
Grant Elementary, Marshfield
Stevens Point Elementary
Middle School Sites
Merrill Middle
Antigo Middle
Marshfield Middle
Youth Protection Training


Youth protection is a critical component of Scouting, and a top priority for our trained leaders. We strive for excellence in ensuring the safety of our youth and have been updating our safety guidelines consistently to keep our leaders informed on current policy. We require all volunteers and employees to complete the online youth protection training, found under the my.Scouting page of our site. In fact, our two-year renewal cycle is just about up, so make sure to get retrained today! This is necessary to register as an adult leader with Scouting. Our members also undergo a criminal background check administered by a nationally recognized third party in order to eliminate potential threats. In addition, we promote safety awareness at all levels from units to national events by enforcing data protection and working with unit leaders to offer additional guidance, such as hazardous weather training, that help them to navigate the diverse opportunities that Scouting offers.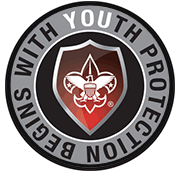 BALOO Training
Basic Adult Leadership Outdoor Orientation or BALOO is an excellent training resource for new leaders in Scouting. The course focuses on how to prepare our adults to safely organize and execute an overnight camping trip. Baloo is designed as an entry level training to kick off the adventure with fellow Scouters and touches on things like site selection, food preparation, equipment packing and more! It is a Scouting requirement to have at least one Baloo trained adult on site when conducting any overnight activity, as this is a crucial component of training for those that are looking to tackle the great outdoors.
Baloo training is set to be held this fall at Camp Phillips on October 24th and 25th.

Register Here

*With COVID-19 restrictions being a necessary consideration, our registration will be capped to ensure that we stay within the outdoor guidelines for safety.
Cub Scout Leader Training Opportunities
Having trained leaders is a fundamental component of our volunteer organization. We have a position specific training available at Camp Phillips coming up on October 17th to get your Den Leaders and other Pack or Troop members trained in their position to best serve their youth and unit. Click here to register online. In person registration starts at 8 a.m. the day of and can be completed on our website now under our training events tab. We hope to see you there!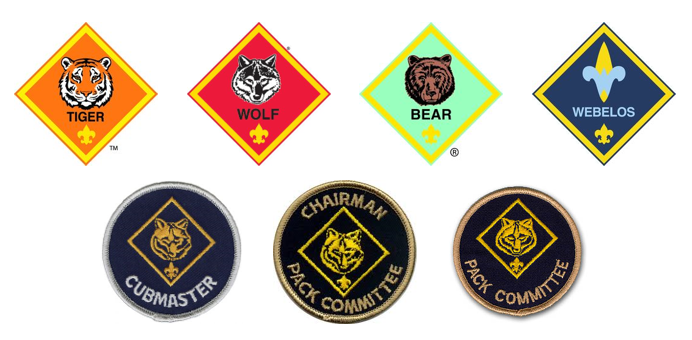 Scout Shop Updates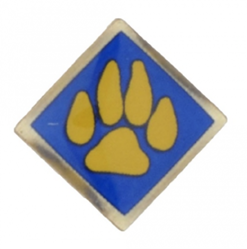 On June 24th, the U.S. Consumer Product Safety Commission, in cooperation with the Boy Scouts of America, announced a voluntary recall of Cub Scout Activity Pins sold between April 2016 and June 2020.
No other products are impacted by this issue, and we are not aware of any illness or injury resulting from the affected product.
However, we are contacting you because our records indicate that you might have purchased one of the affected activity pins through scoutshop.org or at a local Scout Shop. If so, you should immediately take the recalled pin away from children and return the pin to any Boy Scouts of America retail store or contact Boy Scout of America's National Distribution Center for a full refund or for a merchandise credit.
We apologize for this inconvenience. The safety of our products is our number one priority. We believe we have identified all items that were affected, and we believe the production error that caused the problem was an isolated occurrence and has been corrected. We will remain vigilant in maintaining product quality and safety.
For further information about the recall, please contact Customer Service by email at customerservice@scoutshop.org or by phone 800-323-0736 between 8 a.m. and 7 p.m. ET Monday through Friday or visit the Product Recall page at scoutshop.org.
THERE WILL NOT BE REPLACEMENTS FOR THESE ITEMS. It is also discontinued from the program.
Smiley's Stampede 5K Trail and Virtual Run


All are encouraged to join us on Saturday November 7th at 9am for our trail run at Camp Phillips!
You can also participate in our Virtual run between November 6th and November 14th.
Register at www.samoset.org/smileys5k
Race will run with a staggered start and chip timing system!
Top finishers receive awards! All participants receive Smiley Buffs!
Please email janice.watson@samoset.org with questions.

Virtual Roundtable


Virtual Roundtables are held on the first Thursday of every month. Please visit here to register for the virtual Roundtables and to view the recordings and PowerPoint for any Roundtables you have missed.